Raising bees seems like it wouldn't be that daunting of a task. Considering they have millions of years worth of evolution which has led to a perfectly self sustaining hive system. But so far our rearing of bees has been anything but easy. As a part of this project we will be raising an experimental bee hive in the hopes of using its forager bees to test hypothesis that we have about their color perception in regards to our biological system.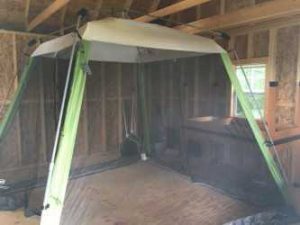 The C. americana has typically purple petals and a pollen that can vary from bright white to dark purple. Because of the plants mechanisms for pollen presentation, the pollen color can have a very significant impact on the appearance of the flower. What we are hoping to achieve through our beehive/flight cage experiments is an understanding of how much bees use color vision in their foraging routine for Campanula.
So far our bees, (who were not likely raised as good foraging pollinators) have learned that flowers are a great source of nectar. Bees need nectar as it is where they get hydration as well as carbohydrates. But putting enough fresh cut flowers in our flight cage to sustain an entire beehive become quite the dilemma.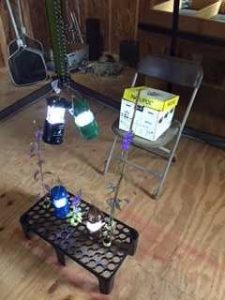 In an effort to keep the bees as comfortable and adaptable as possible we are allowing them to stay outside with the hive open. The hive sits on the front porch of the Fern Valley Station where it overlooks a garden and a field of wildflowers… Needless to say the bee's have quite the summer home.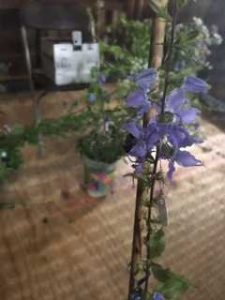 Pictures and videos from the set up of our flight cage experiment can be found on our Youtube page.